Peter's books can be purchased at Amazon, Barnes & Noble and IndieBound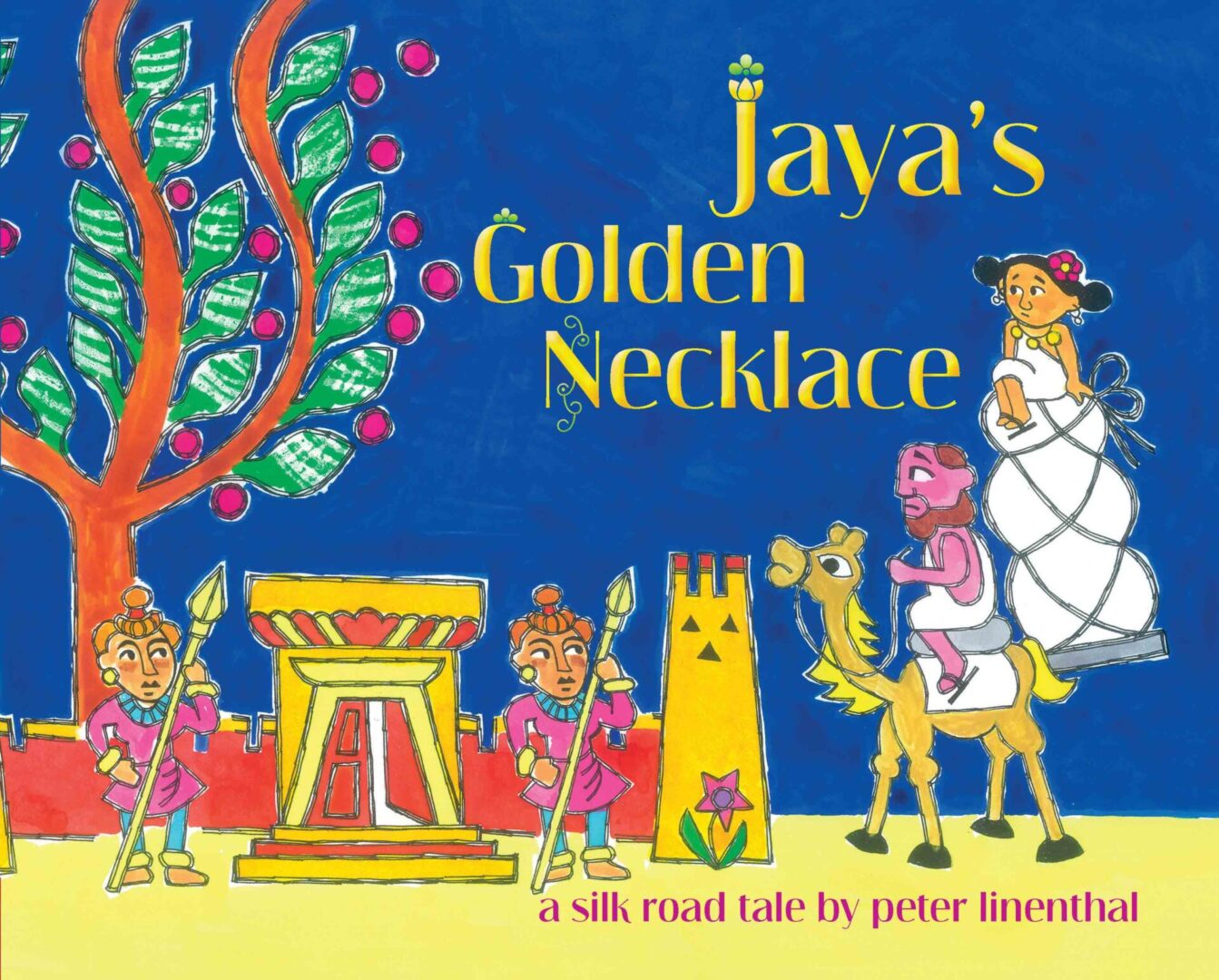 Jaya's Golden Necklace
While on a very important mission from the King, young Jaya encounters the deities Shiva, Inanna, and Hercules. Leaping from gold coins on her mother's golden necklace, they help Jaya achieve her goal and discover strengths she didn't know she had.
Jaya's Golden Necklace can also be purchased through Wisdom Publications.
Sturdy board books ideal for babies just beginning to look and learn. These popular books have been included in Dolly Parton's Imagination Library.
Children run, fish swim, stars shine . . . full of high-contrast black-and-white cut-paper art perfect for staring at is just the thing for the eyes of the youngest babies. 
Birds sing, zebras run, and whales spout in this delightful follow-up to Look Look!, which has sold nearly 50,000 copies. 
In this delightful follow-up to Look, Look! and Look at the Animals!, a baby's day unfolds. Bold, black-and-white illustrations and a warm, simple text are perfect for little ones just beginning to look and learn.
There's a world of wonder outside baby's window in this fourth board book in the popular Look, Look! series. In striking black-and-white images perfect for infant's eyes, ladybugs fly, cars zoom, and clouds float.
San Francisco History Books
Peter Linenthal directs the Potrero Hill Archives Project, started in 1986 to collect oral histories and anything connected to Hill history. For 16 years the Archives have held a Potrero Hill History Night in October. Peter and Abigail Johnston co-authored these two books by Arcadia on the neighborhood's history. An Arcadia book on Dogpatch is in the works.