Peter Linenthal – Author & Illustrator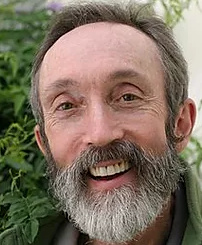 Peter Linenthal is the author, illustrator, and sometimes both of more than a dozen children's books. He's taught art in elementary schools for almost 30 years and lives in San Francisco. His most recent book, Jaya's Golden Necklace: a Silk Road Tale, has mindfulness as its theme. Peter is working with archaeologists on a catalog of his collection of Central Asian coins and antiquities, The Kushan Connection, which inspired Jaya's Golden Necklace.
His award-winning Look, Look! series of board books for infants have become favorites.He worked with the innovative children's author Ann Morris for many years and directs a neighborhood history group, The Potrero Hill Archives Project. He co-authored two books from Arcadia Publishing on San Francisco's Potrero Hill's history and is working on a third on Dogpatch.